Food
1. Pho
It's almost impossible to walk a block in Vietnam's major destinations without bumping into a crowd of hungry patrons slurping noodles at a makeshift pho stand. This simple staple consisting of a salty broth, fresh rice noodles, a sprinkling of herbs and chicken or beef, features predominately in the local diet -- and understandably so. It's cheap, tasty, and widely available at all hours.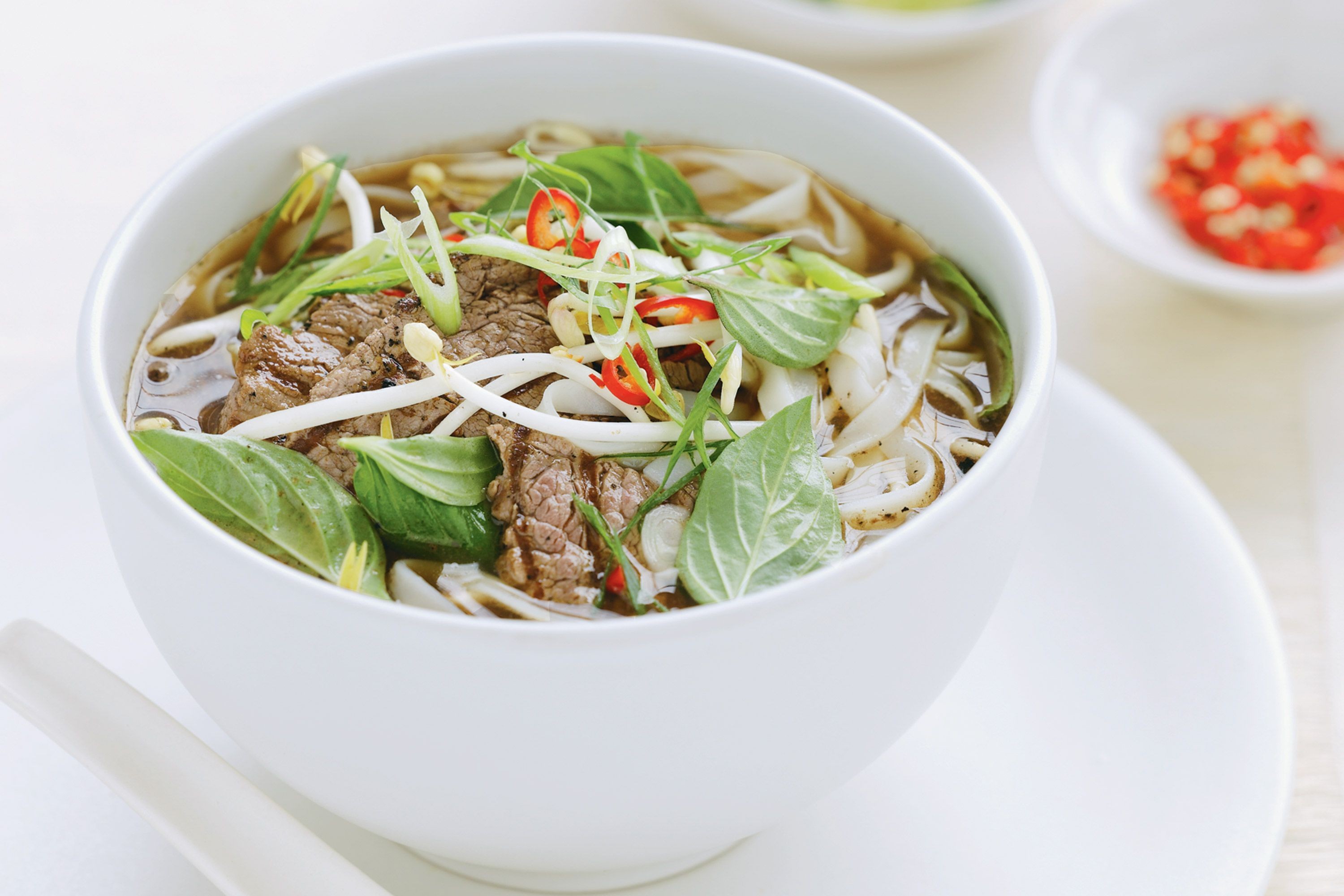 2. Com suon nuong
5. Goi cuon
These light and healthy fresh spring rolls are a wholesome choice when you've been indulging in too much of the fried food in Vietnam. The translucent parcels are first packed with salad greens, a slither of meat or seafood and a layer of coriander, before being neatly rolled and dunked in Vietnam's favorite condiment -- fish sauce.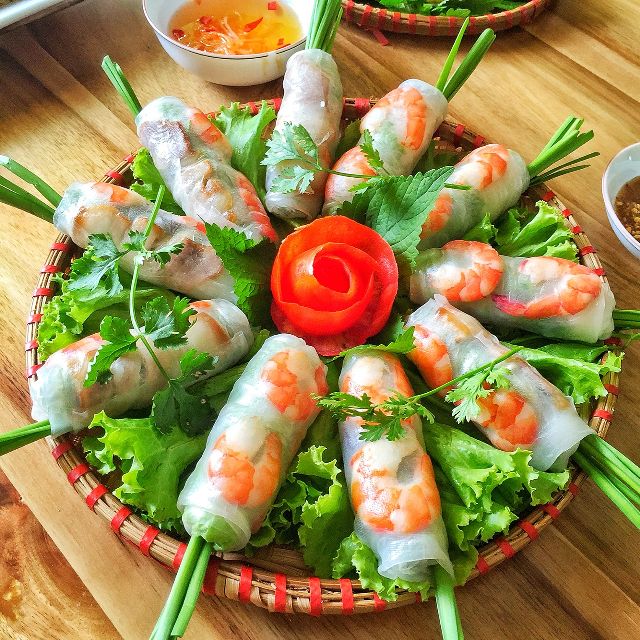 6. Banh xeo
A good banh xeo is a crispy crepe bulging with pork, shrimp, and bean sprouts, plus the garnish of fresh herbs that are characteristic of most authentic Vietnamese dishes. To enjoy one like a local, cut it into manageable slices, roll it up in rice paper or lettuce leaves and dunk it in whatever special sauce the chef has mixed up for you.
7. Lau mam (salted fish hotpot)
"Lau mam" is a southern specialty and an amazing marriage of preserved fish and hot-pot as well. "Lau mam" is scoop out into bowls and served with handfuls of rice vermicelli also. Enjoying the winter bitter cold with a hot salted fish hotpot, a medley of flavors, spicy, bitter, salty, sweet and greasy.
8. Che
This dessert can be served in either a bowl or a glass. The latter is the more enticing option with the visible layers of bean jelly, coconut milk, fruit, and ice.