Cultural Visits in CanTho
Cai Rang Floating Market (Chợ nổi Cái Răng)
Located on Cai Rang River, this floating market is 6km away from the center of Can Tho City (the capital of the Mekong Delta), and about 30-minutes away from Ninh Kieu Wharf by boat. The same as other floating markets in the Mekong Delta (eg: Phong Dien floating market, Cai Be floating market, My Tho floating market), Cai Rang was initially formed to meet the trading needs of the locals while the road traffic system was still in its infancy. What's awesome is that it's existed for over a 100 years!
Local products: freshest fruits harvested from the farm like durian, milk fruit, rambutan, mangosteen, grapefruit, etc., or even other processed specialties, such as fish sauce, coconut candy, or dried fishes...
Local dishes: pho, hu tieu, com tam, bun rieu,..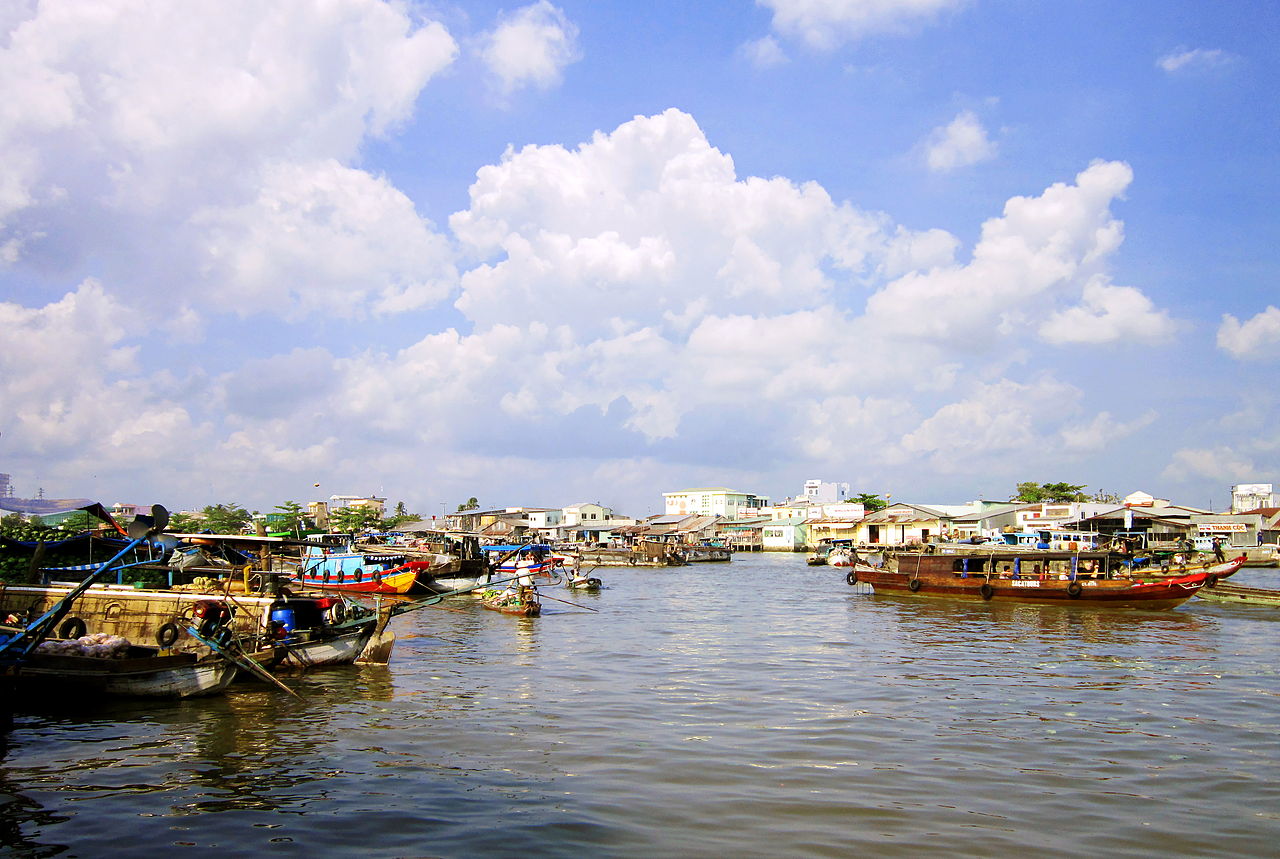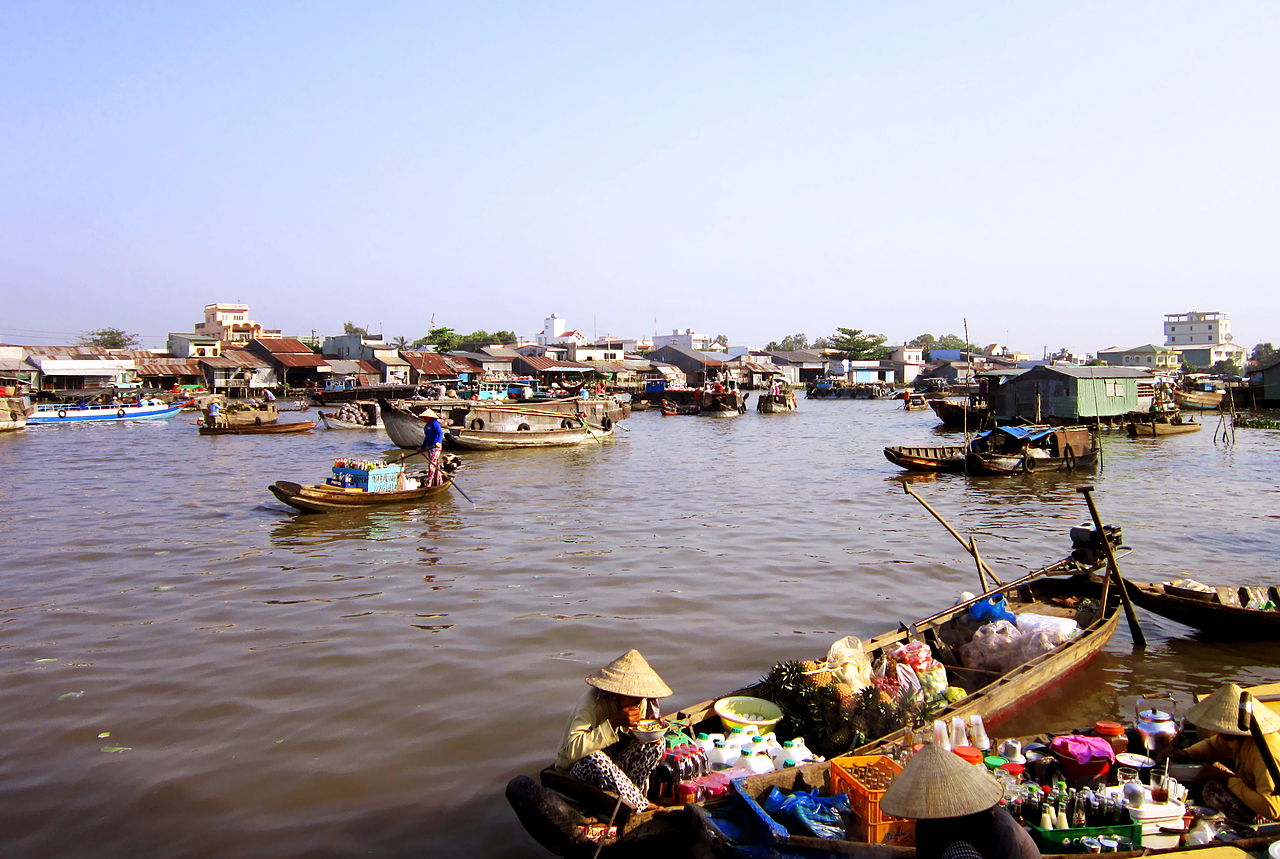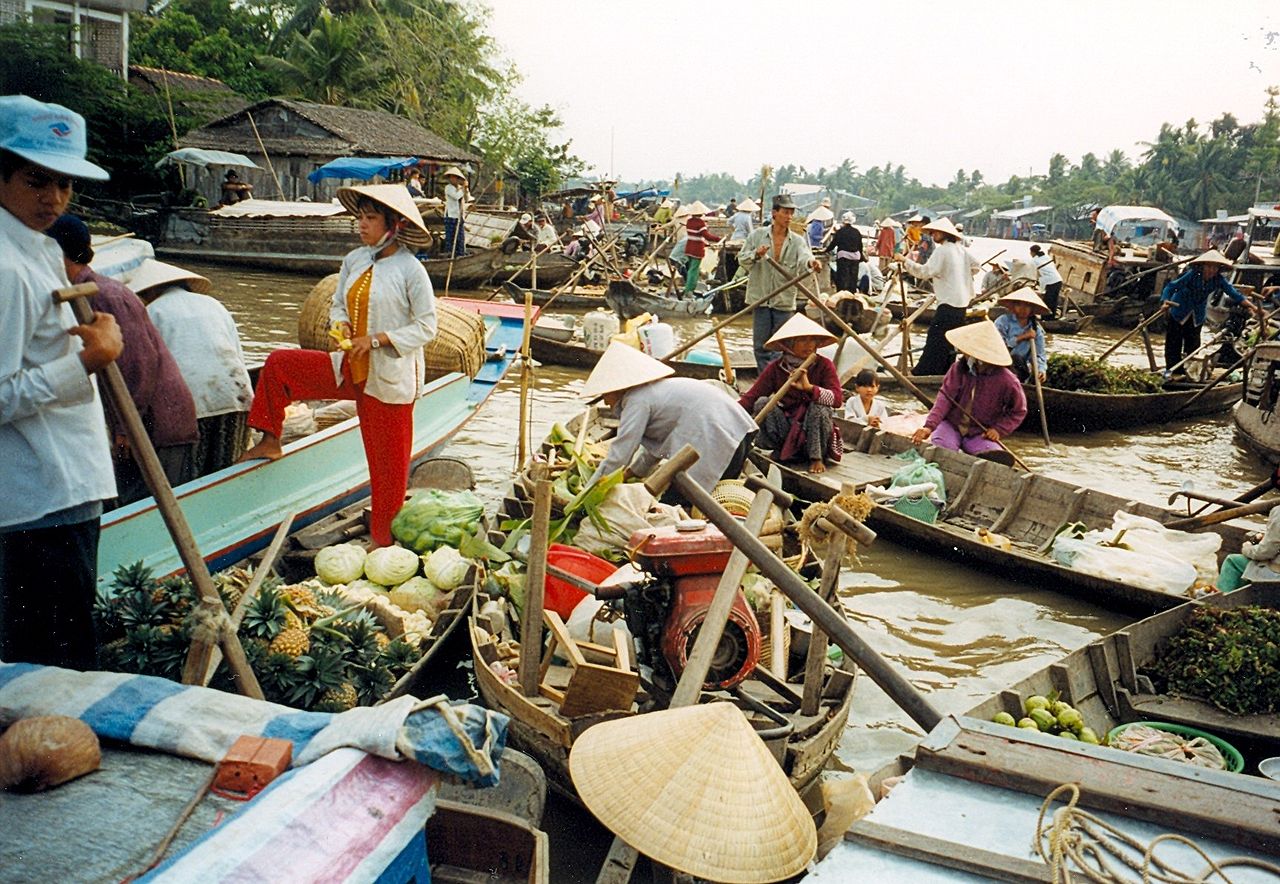 (images from Wikipedia)
The Southern Truc Lam Zen Monastery in Can Tho
Mingling with the atmospherics and the dust of a mundane life, Trúc Lâm Zen Monastery (Thiền viện Trúc Lâm) still seems to cover itself with grace and peace. Pure and simple, that is all it has when the image comes to mind. It coincides with the life of the city, and contemplates the succeeding of numerous generations in Cần Thơ, growing and returning to dust.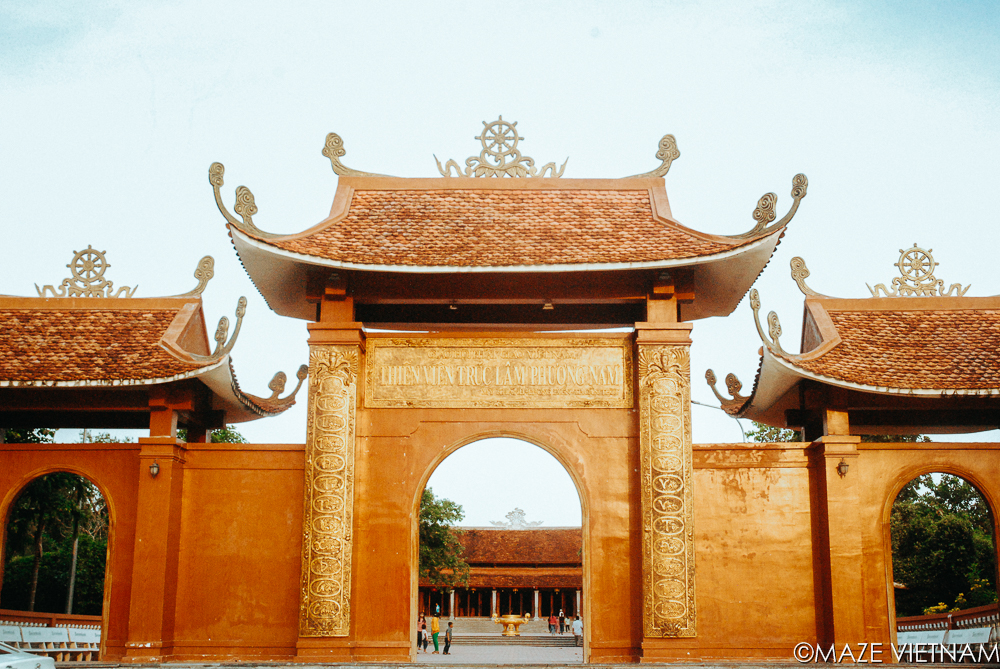 (images from https://www.mazevietnam.com)
Con Son islet
Con Son is an islet in the middle of Hau River which is separated not far away from the mainland. Moreover, this islet has a completely unique space with the area of about 70 hectares of fertile land with alluvial consolidating all year round and green orchards. Especially, the local people here are not only honest, lovely but also hospitable and enthusiastic.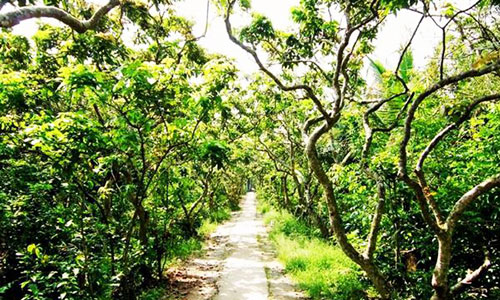 (images from https://www.cantho.gov.vn/wps/portal/home/en/english-home)